Download HERE
The King Zone Podcast – Episode 3 "Meteor Shit" Discussing Creepshow 1 and 2
Welcome to a brand new Podcast series from The Super Podcast with The King Zone! This podcast series is all about the adaptations of Stephen King, from the cinematic films, mini series and TV movies!
Your trusty hosts 'Super' Marcey Papandrea and 'The Terrible Australian' Bede Jermyn are back with episode 3 of The King Zone Podcast. and George A. Romero's Creepshow (1982) and the follow up Creepshow 2 (1987). We are joined by two returning guests of the show Rob Hunter from Film School Rejects and Matt Konopka from Killer Horror Critic.
Creepshow (1982) is an anthology horror film written by Stephen King with two of the five segments adapted from his stories, he also stars in one segment. The film was directed by legendary director George A. Romero best remembered for his numerous 'Of The Dead' films. Creepshow 2 (1987) also had involvement from Romero and King, this time it was directed by Michael Gornick who previously worked on the first film and served on several films with Romero.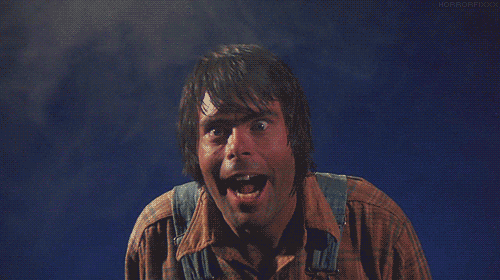 Highlights include:
* We break down each film by discussing the individual segments
* Marcey isn't a big fan of one segment that the rest love – controversy
* We couldn't go without dissecting Stephen King's acting
* Praise for an excellent performance by the late Leslie Nielsen
* We aren't a big fan of Old Chef Wood'n'Head
* What is so disturbing about The Raft?
* But seriously, how much cocaine was King doing when acting?
* Would we come back from the dead for some cake?
* Plus much, much more!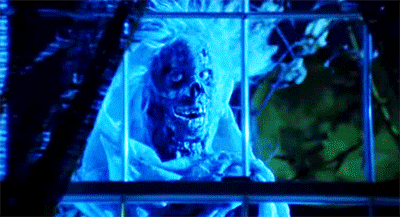 The Super Network on Twitter – @SM_SuperNetwork
Hosts on Twitter – @SuperMarcey, @BedeJermyn
Guests On Twitter – @FakeRobHunter, @KillerFromSpace
Visit The Art Of MP at Etsy
Email at TheSuperNetworkSM@gmail.com
Join The Super Network Facebook Page
Subscribe via iTunes