Download HERE
The King Zone Podcast – Episode 2 "Sometimes Dead Is Better" Looking At Pet Sematary's Two Films
Welcome to a brand new Podcast series from The Super Podcast with The King Zone! This podcast series is all about the adaptations of Stephen King, from the cinematic films, mini series and TV movies!
Your trusty hosts 'Super' Marcey Papandrea and 'The Terrible Australian' Bede Jermyn are back with episode 2 of The King Zone Podcast. This episode we look back at Stephen King's Pet Sematary, the 1989 film and the recent 2019 version. We are joined by two first time guests of the show Rob Hunter from Film School Rejects and Matt Konopka from Killer Horror Critic.
Pet Sematary from 1989 is perhaps one of Stephen King's better known adaptations, due to the subject nature of the book/films. It has gained a little more attention recently with a new version that hit screens earlier this year. Whilst both films do stick to the original story, they both differ from the source material with the newer version taking in some rather big changes, which we discuss on the show.
Highlights include:
* Two brand new guests are introduced!
* We delve right into the original Pet Sematary
* Discussion on what the film has to say about grief
* Fred Gwynne and his incredible performance
* Which film ultimately does the better job
* Gage or Ellie?
* Is Church truly the best thing about both films? Marcey says … YES
* Is dead really sometimes better?
* Plus much, much more!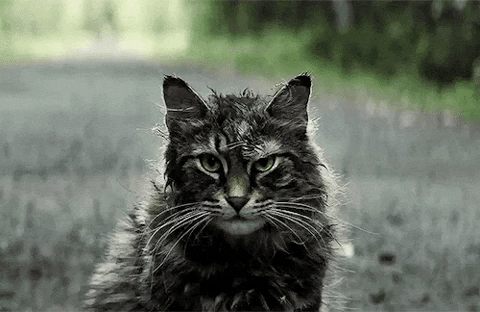 The Super Network on Twitter – @SM_SuperNetwork
Hosts on Twitter – @SuperMarcey, @BedeJermyn
Guests On Twitter – @FakeRobHunter, @KillerFromSpace
Visit The Art Of MP at Etsy
Email at TheSuperNetworkSM@gmail.com
Join The Super Network Facebook Page
Subscribe via iTunes