Download HERE
Super Podcast Audio Commentary: Bad Lieutenant – Port Of Call New Orleans (2009)
Welcome back to another edition of our special Super Podcast Audio Commentary episodes and first ever monthly fan-voted one, listeners!
Your awesome hosts 'Super' Marcey Papandrea & Bede 'The Terrible Australian' Jermyn bring you yet another audio commentary but this time, they are joined by first time special guest and fan of the show Marcus Wilturner. However unlike our previous audio commentary episodes, we decided do something a little different by letting our fans vote on which film they wanted us to do a commentary on a poll of six films that are based on a specifically theme. The theme of this very first fan-voted one: one of our actors Nicolas Cage. So which film won the vote? It was the 2009 critically-acclaimed but very crazy cop thriller BAD LIEUTENANT: PORT OF CALL NEW ORLEANS, which Cage starred in and was directed by legendary director Werner Herzog.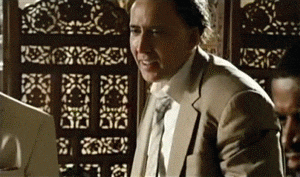 If you have never listened to a commentary, here is how it works. You simply need to grab a copy of the film, and sync up the podcast audio with the film. We will tell you when to press start, it is that easy! You can listen to it while you watch the film or listen to it on its own.
DISCLAIMER: This audio commentary isn't meant to be taken seriously, it is just a humourous look at a cult classic. It is for entertainment purposes, we do not wish to offend anyone who worked on and in the film, we have respect for you all.
The Super Network on Twitter – @SM_SuperNetwork
Hosts on Twitter – @SuperMarcey, @BedeJermyn
Guest On Twitter – facebook.com/marcus.wilturner
Join The Super Network Facebook Page
Join Us At The Super Network Facebook Group
Subscribe to us at Patreon
Email at TheSuperNetworkSM@gmail.com
Subscribe via iTunes | Subscribe via Stitcher
Subscribe via CastBox | Subscribe via Spotify
Support Black Lives Matter – Official Website | Other Links