Hey, everyone! Welcome to my 91st edition of my Bad Movie Tweet-A-Thon series! Please accept my absolute apologies for the lateness of this edition. I was going to have this on the site just before Christmas as I originally planned due to being away visiting family for Christmas and having family coming to visit me here for New Years/early January, I didn't get the time to post this edition until now. As you already know back in early December here on SuperMarcey.com, I said that this edition was going to be a special Christmas themed one. I posted up poll with three bad Christmas films and I said that whichever one out of those three films had the highest votes, I would watch and live-tweet for this column. Well, the votes are in and you all have spoken. For this 91st instalment of Bad Movie Tweet-A-Thon, you guys wanted me to watch and live-tweet… SURVIVING CHRISTMAS! Is this one of the worst comedies ever made? What the hell was Ben Affleck and the cast thinking when they signed onto this film? Read on and find out! Enjoy!
Bede @BedeJermyn
I know I've said this a billion times before, but I'm going to say it again. Is it too late to *not* watch this movie? #SurvivingChristmas
"It's the most wonderful time for this year!…" Only if you're not watching this film. #SurvivingChristmas
This opening credit sequence of this film has more clichés in it than I have seen in other Christmas film ever. #SurvivingChristmas
Ben Affleck… I like you but… Why? WHY? Man, between this film and a few others, you really did not make the best choices when to starting in movies. #SurvivingChristmas
Hello, Jennifer Morrison! Fun fact: I met her once at a convention. She was really nice. #SurvivingChristmas
"You need to get some serious help!" Yeah, you need to start picking better films, Affleck. #SurvivingChristmas
From the writers of JOSIE AND THE PUSSYCATS and the director of DEUCE BIGELOW: MALE GIGOLO. That. Explains. Everything. #SurvivingChristmas
Again I like Ben Affleck as much as the next person but man… I'm not even 10 minutes in and his character is annoying the absolute shit out of me. #SurvivingChristmas
You know what? I've never drank eggnog in my entire life but after seeing Affleck fill an entire wine glass of it, it doesn't look appetizing at all. #SurvivingChristmas
Yeah… Ben Affleck doing very broad comedy just doesn't isn't really his thing. #SurvivingChristmas
Oh, James Gandolfini. He's still greatly missed. #SurvivingChristmas
Ahhh… Did Gandolfini just murder Affleck in his front yard? I should be upset but to be fair, Affleck is very annoying. #SurvivingChristmas
Poor Catherine O'Hara. After starring in three good Christmas films the first HOME ALONE films and THE NIGHTMARE BEFORE CHRISTMAS, I suppose she wanted to be a bad Christmas at some point. #SurvivingChristmas
So… Affleck offered this $250,00 to stay with this family for Christmas. I know I should find this disturbing but if I were this family, I would probably let him too. #SurvivingChristmas
I honestly can't tell if Gandolfini is acting as someone who pissed off and annoyed or if he was actually like because he clearly looks like he doesn't want to be there. I'm going to go with the latter. #SurvivingChristmas
I know Affleck wants to relieve his childhood Christmas memories with the help of this family but… This is a bit… Excessive. #SurvivingChristmas
I think only favourite thing about this film is seeing the pain and anguish in everyone's eyes that they have to be in this film. #SurvivingChristmas
*Sigh*… Christina Applegate have finally arrived. #SurvivingChristmas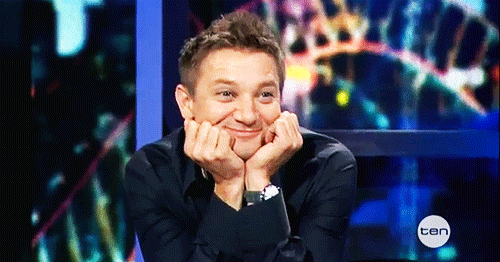 Seriously why the hell is Affleck's character acting like an annoying 10 year old kid in this film? Seriously, grow the fuck up, dude. #SurvivingChristmas
If this whole film was about Gandolfini's character beating the crap out of Affleck's character for the thing, it would get an automatic 5 stars from me. #SurvivingChristmas
I like Christina Applegate in this film. She's the only one who calls out how completely stupid this situation is. #SurvivingChristmas
Well… That was awkward. #SurvivingChristmas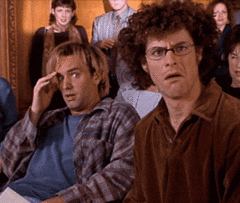 So… Affleck really thought this bizarre plan, hasn't he? #SurvivingChristmas
"I hate these people". Don't worry, we do too. #SurvivingChristmas
Dammit! Those cars didn't hit Affleck's character. #SurvivingChristmas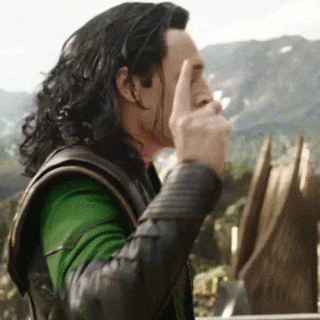 Wow… After hearing that the actor he had hired to play his "Grandfather" is diabetic, Affleck still tries to make him eat a Christmas cookie. What an arsehole. #SurvivingChristmas
So… Before Affleck showed up, Gandolfini and O'Hara were going to break up. I don't blame them. It would have been for the best. #SurvivingChristmas
WAIT, HOLD THE PHONE!!! Udo Kier is in this film?! Wow… Okay, I'll give this film credit for casting him in it because he is awesome. #SurvivingChristmas
Me seeing Catherine O'Hara in these sexy photo shoots. #SurvivingChristmas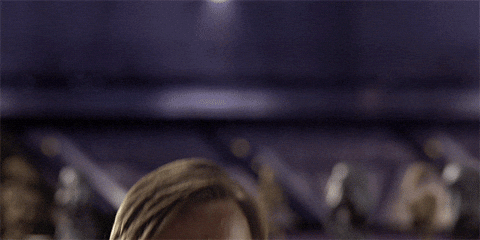 Yeah… Those obviously body doubles at the top of this mountain in this scene. #SurvivingChristmas
Please, Applegate. Don't fall for Affleck. You deserve someone less annoying then him. #SurvivingChristmas
Apparently when they started shooting this film, they didn't have a completed script and lot of the scenes were improvised. THAT. EXPLAINS. EVERYTHING. #SurvivingChristmas
Another interesting about this film: even though they were playing Father & Daughter, Gandolfini was only 10 years older than Applegate when they shot this. Again, wow. #SurvivingChristmas
Sorry if I'm only talking about BTS trivia but that seems to be more interesting than anything that's happening onscreen right now. #SurvivingChristmas
You know what a family Christmas film needed? A scene with Gandolfini & O'Hara's son and the actor playing the "Grandfather" are looking up porn on the internet. #SurvivingChristmas
OMG! The pictures from O'Hara's photo have been uploaded to a porn site! Who didn't see that coming? #SurvivingChristmas
Uh, oh! Affleck's girlfriend has arrived at the house and she thinks that he spending it with his family. Ugh… This film has become a bad TV sitcom now. #SurvivingChristmas
Oh, my God… It doesn't surprise me that co-writers of this film wrote episodes for comedy shows because it really sssshhhhoooowwwwsssss… #SurvivingChristmas
So… The Son has been upstairs these pass few hours still looking at his Mum's accidental porn pics. I know he's in shocked but still… #SurvivingChristmas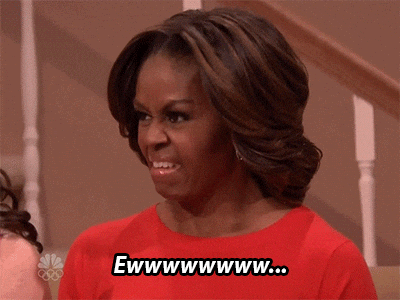 Ummm… You know this whole situation would have been avoided if you knocked on the Son's door before entering. #SurvivingChristmas
"Some things cannot be… Unseen." Funny that's what everyone thought after watching this film. #SurvivingChristmas
Oooooo… Jennifer Morrison are now fighting, and it has been revealed that her dad didn't her biological dad and her mum got pregnant by someone else. Now this is juicy stuff! #SurvivingChristmas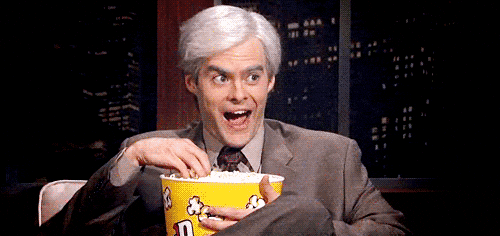 Why couldn't the movie have been about them? It would have been so much better. #SurvivingChristmas
Oh, no. Here it comes. We're going to find out the real reason why Affleck orchestrated this whole thing and why he isn't spending it with his real family. #SurvivingChristmas
I know that this scene is meant is make us feel sorry for Affleck's character and what he has gone through but honestly, I don't due to how incredibly annoying and obnoxious he is. #SurvivingChristmas
Man, everyone is just so Christmassy though the windows in the building across from Affleck's place. #SurvivingChristmas
Oh, for crying out. Just end this film already! #SurvivingChristmas
Oh, here we go. After basically nearly ruining this family, Affleck tries to help get them back together. Yawn. #SurvivingChristmas
Okay, now the family are back together but now Affleck is now going to apologise and express his feelings to Applegate. Again… Yawn. #SurvivingChristmas
Awwww… What a heartwarming scene. #SurvivingChristmas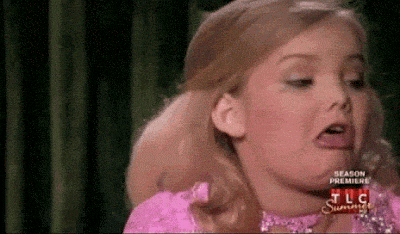 Ha! Affleck's ex-girlfriend and her parents just drove pass Affleck & Applegate kissing and they're grossed out because they think they're brother & sister. High class comedy there. #SurvivingChristmas
Well, that's the end of the film. Yep, it's still pretty terrible. If want to see one Ben Affleck starring Christmas film, just watch REINDEER GAMES. It's not a quality film, but it's 100 times better than this. #SurvivingChristmas
I hope everyone enjoyed reading this very late Christmas themed 91st edition of my Bad Movie Tweet-A-Thon! Keep a look out in late January for my special bad films of 2020 themed 92nd edition, which could one of the following three bad films that were released during 2020: ARTEMIS FOWL, DOOLITTLE and VEROTIKA. Which one will it be? Vote on the poll which will be posted on SuperMarcey.com soon!
Article written by Bede Jermyn