Hey, everyone! Welcome to my 94th edition of my Bad Movie Tweet-A-Thon series. Apologies for the slight lateness of this edition. As you already know back in March on SuperMarcey.com, I posted up poll with three bad movies and I said that whichever one out of those three films had the highest votes, I would watch and live-tweet for this column. Well, the votes are in and you all have spoken. For this 94th instalment of Bad Movie Tweet-A-Thon, you guys wanted me to watch and live-tweet… KANGAROO JACK! Was this the worst cinematic crime to ever happen to Australia? Did we really need to see a CGI Kangaroo talk and rap even if it was only 5 minutes? Read on and find out! Enjoy!
Bede @BedeJermyn
I know I've said this a billion times before, but I'm going to say it again: is it too late for me to *not* watch this film? #KangarooJack
You know what's weird? Until know I thought that this was a Disney production but in fact, it was actually produced by Warner Bros. Talk some Mandela Effect stuff right here. #KangarooJack
Is KANGAROO JACK the worst thing that has ever happened to Australia? Definitely not. However though, it's a still pretty bloody bad thing that involved Australia regardless. #KangarooJack
Oh, hi, Christopher Walken! Unlike anyone else in this film, you walked out of the film with some dignity still attached. #KangarooJack
I don't know why we're getting this flashback with our two main characters Charlie & Louis. Sure it's to establish their friendship but still… #KangarooJack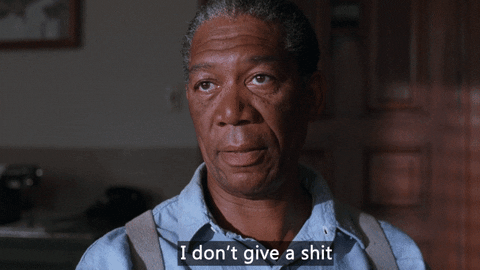 John Williams should have sued this film for using his classic SUPERMAN theme in this. #KangarooJack
Listen… Anthony Anderson can be a good actor when he wants to be but man… He's character is so bloody annoying in this. #KangarooJack
He's very clear looking into the eyes of everyone so far in this film, they would rather be anywhere else but here. #KangarooJack
Even when he is the crappiest of films, Christopher Walken continues to the best part of it. Hence why he is a legend. #KangarooJack
Between making this and GIGLI in the same year, 2003 wasn't the best year for Walken. Thank goodness he had THE RUNDOWN later that year to help things out. #KangarooJack
Holy shit, a young Michael Shannon is in this film as Walken's son! If that isn't perfect father-son casting right there, I don't know what is. #KangarooJack
Unfortunately it's too bad that both Walken & Shannon has to play those roles in *this* film of all things. #KangarooJack
So… Walken sends Charlie & Lous down to Australia to deliver a package but in fact, they're going there to get killed by of their latest mess up? Seems like a lot of effort when it would have been easier to just kill them right there. #KangarooJack
Okay, I got to admit. The gag where people-overhear-that-sounds-like-someone-doing-something-disgusting-but-in-fact-they-aren't will always give me a little giggle. I'm immature what can I say. #KangarooJack
Brace yourselves: so many Australian stereotypes are coming. #KangarooJack
Also it wouldn't be a film about Americans coming to Australia if the Men At Work song "Down Under" didn't play at some point. #KangarooJack
So… Charlie & Louis drove all the way from Sydney to Alice Springs in one day? Yeah… Not accurate at all. It takes a few days to get there of you're driving. #KangarooJack
Charlie & Louis just ran over a kangaroo and they are taking photos of its corpse… Sounds about right. #KangarooJack
I see. The kangaroo isn't actually dead and it kicked the crap out of Charlie. I would to if I was in his situation too. #KangarooJack
So… Louis put the jacket with the money on the kangaroo and now they have to go after him. Dumb arses. #KangarooJack
I like to think that this scene with Charlie & Louis chasing kangaroo in their jeep is a homage to the disturbing kangaroo hunting scene in WAKE IN FRIGHT. #KangarooJack
It's interesting to me that this film was originally suppose to be a dark R rated crime comedy but due to its bad test screenings, they decided to recut and reshoot the film into a family with more scenes of the CGI kangaroo. Explains everything really. #KangarooJack
Oh, the late great Bill Hunter. Aussie acting legend. #KangarooJack
Martin Coskas is in this film too. Even though he's a Nee Zealander, he's playing an Aussie and it's the most full blown stereotypical Aussie accent I've ever heard. #KangarooJack
Oh, hi, Estella Warren! Remember when Hollywood tried to make Estella Warren a thing? Yeah, me neither. #KangarooJack
Yeah… These pointless scenes with the kangaroo Jackie Legs clearly weren't reshoots added to the film. #KangarooJack
Of course Charlie & Louis would get Bill Hunter's very drunk character to go fly a plane to go find the kangaroo. Of course they would. Dumb arses. #KangarooJack
To be once again, it's Bill Hunter. So I'll allow it. #KangarooJack
I complete how weird and dated early 2000s blockbuster filmmaking is. #KangarooJack
Oh, geez. The green screen in these flying scenes is really bad. It's almost THE ROOM level bad. #KangarooJack
Marton Coskas' Aussie accent sounds like a American trying to do an Aussie accent. #KangarooJack
WAIT A SECOND, HOLD THE PHONE! Michael Shannon just arrived in Australia and Charlie & Louis have only been here for not even a day?! THIS FILM IS TAKING SOME VERY BIG LEAPS WITH DISTANCE, TIME AND GEOGRAPHY!!! #KangarooJack
Uggghhhhh… I know this meant to be a family film but bloody hell… This film is so dumb on every level. #KangarooJack
Dammit! Charlie & Louis have been saved. A huge missed opportunity to not have them die in the desert. #KangarooJack
Charlie, thinking that Estella Warren is a mirage, grabs her breasts… Ummm… A family film? #KangarooJack
Oh, dear God, no! Charlie is having a dream of the kangaroo talking and doing a rap. This is horrible! #KangarooJack
Break dancing kangaroos. Now I've seen everything. #KangarooJack
Okay, I stand corrected. A kangaroo is now talking with Christopher Walken's voice. NOW I've seen everything. #KangarooJack
So it's finally night time. If the events of this film actually happened for real, it would take place during one week. #KangarooJack
You know for someone who's been working as a ranger in the outback, Estella Warren is done up like a supermodel. #KangarooJack
A camel just farted… This bloody movie, man. This bloody movie. #KangarooJack
The camels are still farting… Ughhhhhh… #KangarooJack
I still can't believe Michael Shannon flew all the from Brooklyn to Sydney and then drove to Alice Springs in less than a day. Amazing. #KangarooJack
I hope you all enjoyed reading this 94th edition of my Bad Movie Tweet-A-Thon! Keep a look out in a few weeks for my 95th edition, which I could be doing on one of the following three bad films: AMERICAN PSYCHO 2, LAWNMOWER MAN 2: BEYOND CYBERSPACE and S. DARKO. Which one will it be? Vote on the poll which will be posted on SuperMarcey.com soon!