Hey everyone! Welcome to my 56th edition of my Bad Movie Tweet-A-Thon series! Once again I'm sorry that I didn't post this online much sooner. The pass few weeks have been pretty busy for me. Now with that out-of-the-way, it's 2018 and that means I have another year of even more bad movies to watch. Back in January here on SuperMarcey.com, I said I was going to do a special Bad Films Of 2017 in honour of all the really awful films that were released in cinemas throughout 2017. I posted up a poll with three bad 2017 movies on it and I said that whichever one out of those three had the highest votes, I would watch and live-tweet for this column. Well, the votes are in and you all have spoken. It was absolutely landslide for one film in particular! For this instalment of Bad Movie Tweet-A-Thon, you guys wanted me to watch and live-tweet… THE EMOJI MOVIE! Is this really the worst animated film of all time? Who thought it was a good idea to make a set around emojis? Read on and find out! Enjoy!
Bede @BedeJermyn
I know I've already said this many times before but I'll say it again, is it too late for to *not* watch this film? It is? Great *Sigh* #TheEmojiMovie
T.J. Miller is doing the film's opening narration… Yeah… I'm not even going to go there. #TheEmojiMovie
Here's a question: what's one sure-fire way to date your film? By having it about emojis. #TheEmojiMovie
Oh, man. I'm only a few minutes into this film and I think I've every lame joke and pun in the history of mankind. #TheEmojiMovie
Okay, I will admit that if you going to have someone be the voice of a meh emoji, you could do worse than Steven Wright. Yes, *that* Steven Wright is in this film. #TheEmojiMovie
Well, I know that the theme of being true yourself and not be what society says you should be is a good message, did it have to be used in a film like this? #TheEmojiMovie
So many bad obvious jokes. #TheEmojiMovie
I wonder how much Patrick Stewart was paid to do the voice of Poop? I bet it was a LOT. #TheEmojiMovie
This film is what I imagine THE LEGO MOVIE would be like if it wasn't funny… Or creative… Or didn't have a point. #TheEmojiMovie
Yep! Leave it to T.J. Miller to be the cause of so much destruction. #TheEmojiMovie
While there is a lot of things I can criticise about the film, one of them definitely isn't Maya Rudolph. You can tell that she's at least fun as the film's villain 'Smiler'. #TheEmojiMovie
Just when you thought that T.J. Miller would be the most annoying person, here comes James Corden to show him up in that department. #TheEmojiMovie
Yeah… This film is the longest and unnecessary commercial for the iPhone ever. #TheEmojiMovie
WEEKEND AT BERNIE'S: The Emoji Edition. #TheEmojiMovie
"What would a teenage boy want to hide from his parents?" The fact the he saw THE EMOJI MOVIE? #TheEmojiMovie
Oh, Anna Faris! The studio must have paid you a lot as well to be in the film too, huh? #TheEmojiMovie
Really, movie? Really?! You're going to have a sequence that's basically advertisement for CANDY CRUSH?! Ughhh… #TheEmojiMovie
Wait, did Hi-5 just try to eat Gene?! Cannibalism!!!

#TheEmojiMovie
Man, those so much product placement in this film that it makes all of Michael Bay's entire filmography look tame by comparison. #TheEmojiMovie
Me every time James Corden is onscreen. #TheEmojiMovie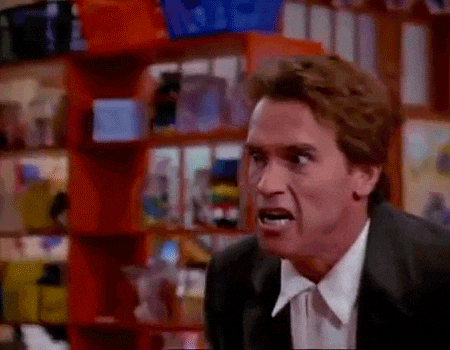 I don't know why watching a scene that takes entirely in the game JUST DANCE. I just don't know. #TheEmojiMovie
I'm not going to lie: I'd rather watch Christina Aguilera give a more livelier performance in BURLESQUE than this film. #TheEmojiMovie
You know that if this film was set in real life, everyone would have left James Corden stuck in the trash bin than going back to save him. #TheEmojiMovie
Why is Sofía Vergara in this film? She's basically playing a nothing character. What a waste of her talent. #TheEmojiMovie
Okay, the film has now become a commercial for Spotify. This film has no shame at all. I can't of admire that in a way. Just barely though. #TheEmojiMovie
"You came back for me!" Yeah… Unfortunately. #TheEmojiMovie
Okay, I have to admit it. This scene of Gene's parents inside that photo of Paris in the Instagram app (*shudders*) is kind of a nice scene. #TheEmojiMovie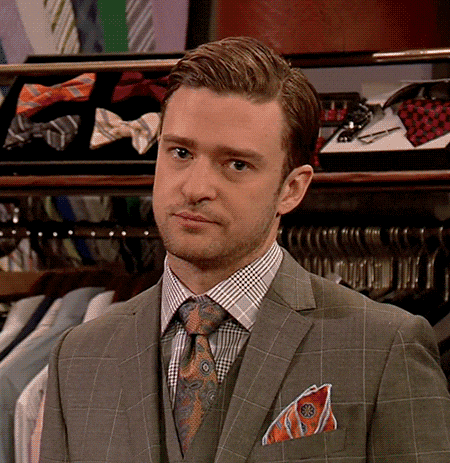 Okay, now Gene and the gang are inside Dropbox. I wish I was making this up but … *Sigh* #TheEmojiMovie
Wait, did the emoji's human owner Alex write a letter containing lyrics from the song "Diamonds" by Rihanna to a girl he likes? Geez, kid. Come up with your own material, you plagiarist! #TheEmojiMovie
We're now close to the film's climax and I honestly do not care about anything that is happening right now. #TheEmojiMovie
I feel like this film would be way, way better if Maya Rudolph's character 'Smiler' was the lead of this film. #TheEmojiMovie
You know despite all the publicity that it has received, Patrick Stewart is barely utilised in this film at all. Again, what a waste of talent. #TheEmojiMovie
Oh… Gene managed to save the day and stopped everything on the phone from being erased. Yeah, I guess? #TheEmojiMovie
It's fair enough that you wanted to save every emoji, Gene but did you have to save Hi-Five? He's incredibly annoying! #TheEmojiMovie
So the film has created a dance craze called 'the emoji bop'? Yeah, I don't think that's ever going to catch on. #TheEmojiMovie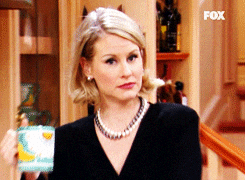 Wait, hold the phone! Mike White, *the* Mike White, who wrote the films SCHOOL OF ROCK, THE GOOD GIRL, BEATRIZ AT DINNER and ORANGE COUNTY co-wrote this film?! My God… #TheEmojiMovie
Well that's the end of the film. If I can think of one emoji that would sum up this entire film, it would be this…





#TheEmojiMovie
I hope everyone enjoyed reading this 56th edition of my Bad Movie Tweet-A-Thon! Keep a look out later in February for my 57th edition, which I could be doing on one of the following three bad films: GREEN LANTERN, MASTER OF DISGUISE and MICHAEL JACKSON'S MOONWALKER. Which one will it be? Vote on the poll which will be posted on SuperMarcey.com soon!
– Bede Jermyn