Download HERE
Welcome to a very special edition of the Super Podcast, to celebrate the release of Scream 4 we've got a super Scream podcast! Join your co-hosts Super Marcey and Bede Jermyn along with first time guest (and her first podcast) and 3rd ever lady on the show Lisa from MFC as we discuss all four of the Scream films. There are some minor
spoilers

, so be warned! Sit back, relax and enjoy!  (Just take note, we had some major tech issues so there are some sound delays)
Highlights include:
* We discuss the original Scream, and what impact it had.
* How Scream 2 stacks up against the first, and what issues we had.
* Scream 3 isn't quite there, a lot of things are out of place.
* McCreamy ..?? WTF
* Our verdict on Scream 4.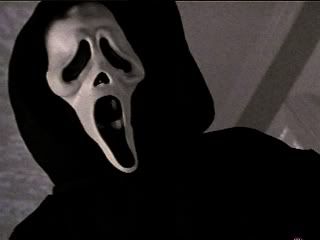 A big thank you to Lisa for joining, we appreciate it so much!
As usual you can find us at:
Subscribe via iTunes